9 Free sewing patterns for spring
It's finally starting to look something like spring in Sweden. We have had so many fool's springs I stopped counting them. One day it's snowing and the next is bright and sunny... typical spring weather. I know spring is going to be here soon no matter what the weather is telling me at the moment so I thought we could have a spring themed pattern list today to get in the mood! Time to prepare for warmer weather and get that spring sewing going. Here are 9 free sewing patterns to create your me-made spring wardrobe! Enjoy :) 
1. First up is this gorgeous button down dress from Fabrics store.
Diana - Button Down Linen Pleated Dress. Free download here.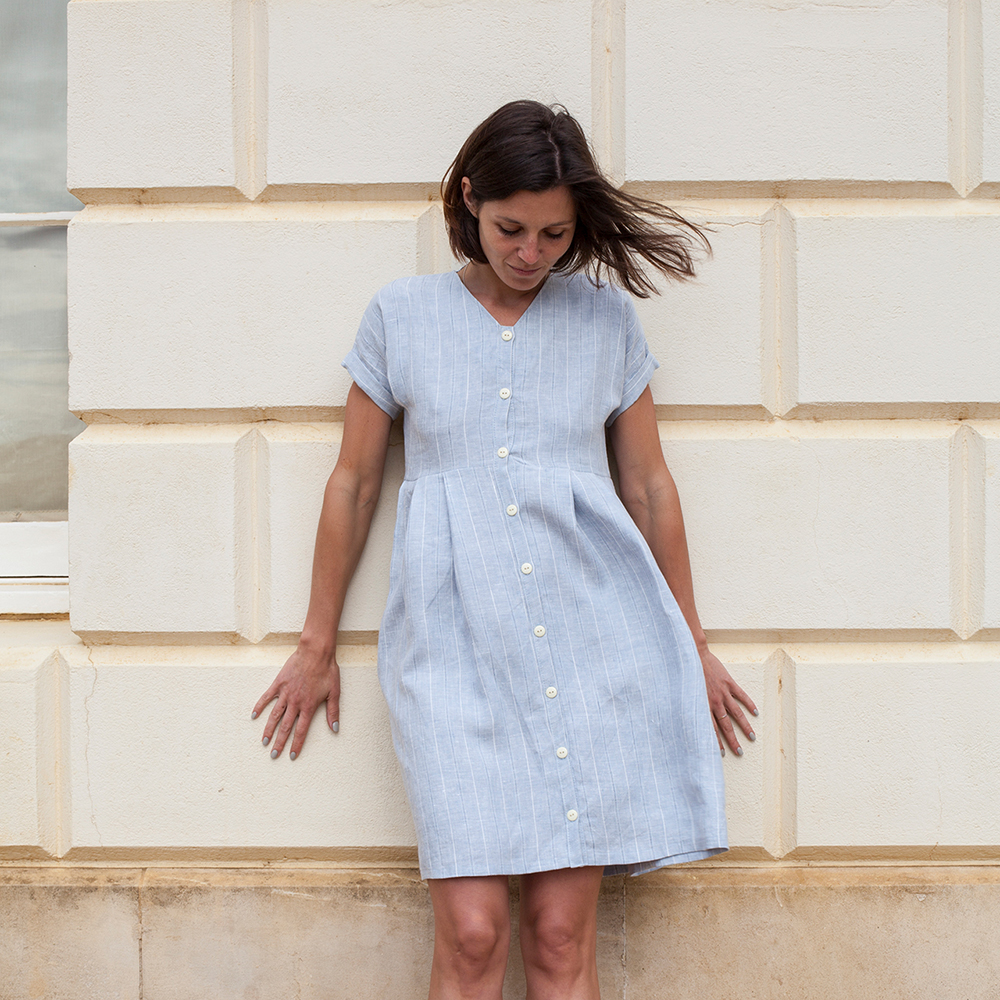 2. The ginger dress from Mood fabrics. This dress is so cool! Available to download for free
here
.
What Mood says about the pattern: Our Ginger Dress free sewing pattern brings together details from several different eras to create a simply elegant silhouette. The sleek sheath dress paired with extra billowing bishop sleeves creates a look that's both delicate and opulent. 
3. A blazer! Great layering piece for chilly spring days. Love the design. 
The blazer pattern was published in the French magazine 
Avantages
. The blazer pattern download is available in Avantages website along with illustrated instructions. The page is in French but you can use the google translator to choose your language, just right click on the page and select Translate > English.
Anabelle from "My handmade Space" has a great blog post about this pattern
here
.
4. A sleeveless top perfect for spring, from "On the Cutting Floor". This is super cute. Check it out
here
.
5. This pattern is also from fabrics-store.com and it's a gorgeous jumpsuit! Love this look. Download
here
.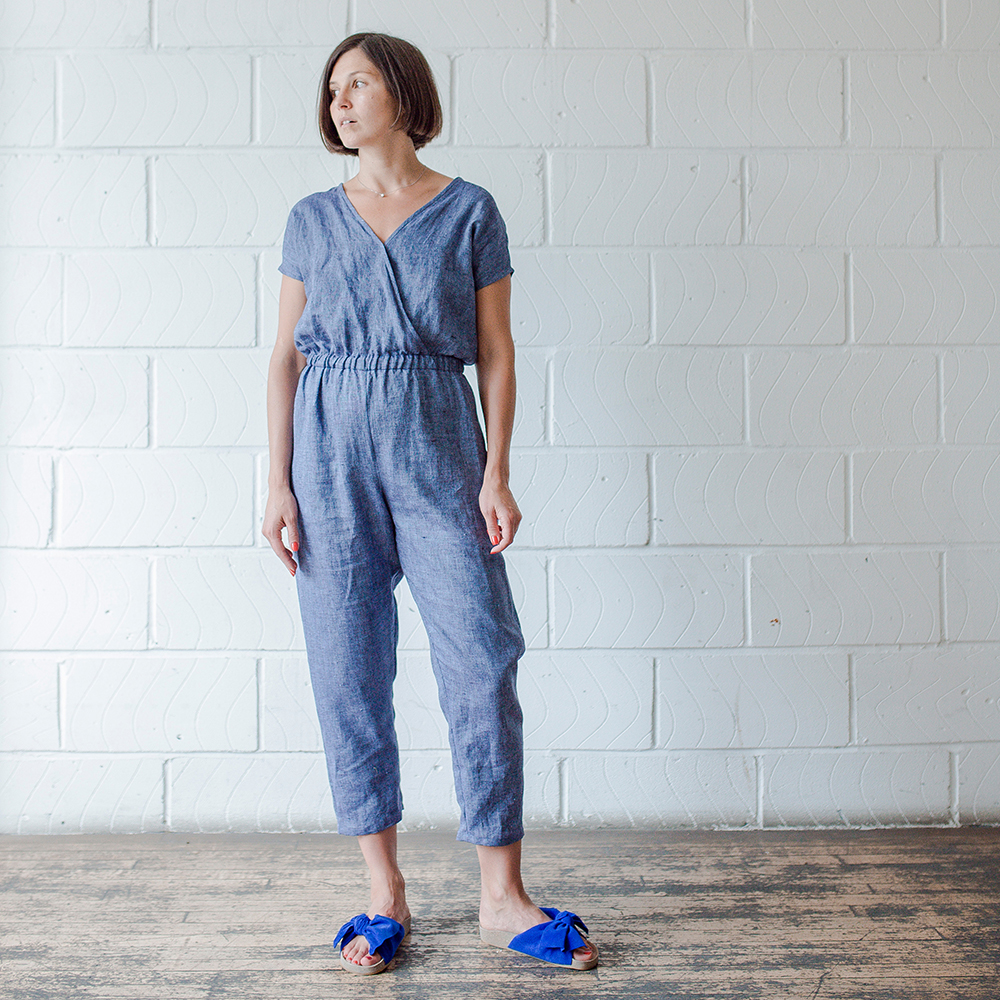 6. The breezy tee tunic from "It's always autumn". This looks very comfortable and looks like it would display a large print really well. Love! Free download
here
. I think it's available in one size and there are tutorials on how to make the tee in to a tunic etc.  
7. The Bardon dress by Lauren Boyle of Elbe Textiles for Peppermint magazine issue 48. This is just gorgeous! I want to make this dress ASAP! Download here.
8. The Luna tank from Helen's closet. Cute basic! Always good to have. Check it out here. 
 9. Last but not least is the Freja dress pattern - by me! The first pattern I ever released for Ploen Patterns is this one. Lovely spring/summer dress.... click here to download!
The belt ties in to bows at the sides:
That's all I have for you this time. Let me know what other favourite free sewing patterns you know and I will share them in a future blog post. 
Happy spring-sewing! 
/Josefine
Ploen Patterns